Paul J. Wines Tasting Room
---

Hours:
Open daily 10:30AM to 5:00PM.
Address:
10775 Shenandoah Road
Plymouth, CA 95669
No reservations required for groups under six!
To make a reservation please contact us at:
---
---
Come visit us!
In our beautiful tasting room we feature handcrafted natural materials constructed from locally sourced cedar, reclaimed pine and corrugated metals.
Outside you will find our quaint picnic area nestled inbetween beautiful large black walnut trees and equiped with tables, adirondack chairs and umbrellas for shade. Behind our tasting room you can find a traditional style bocci ball court and a 9 hole putting green that wraps up the side of our property toward our entrance!
Located in the heart of scenic Amador County wine country, our tasting room is a must stop on your next visit!
Bocce Ball Court
Located behind the tasting room is our traditional style Bocci ball court! The frame is made from reclaimed wormwood cedar and the court is made from crushed oyster shells.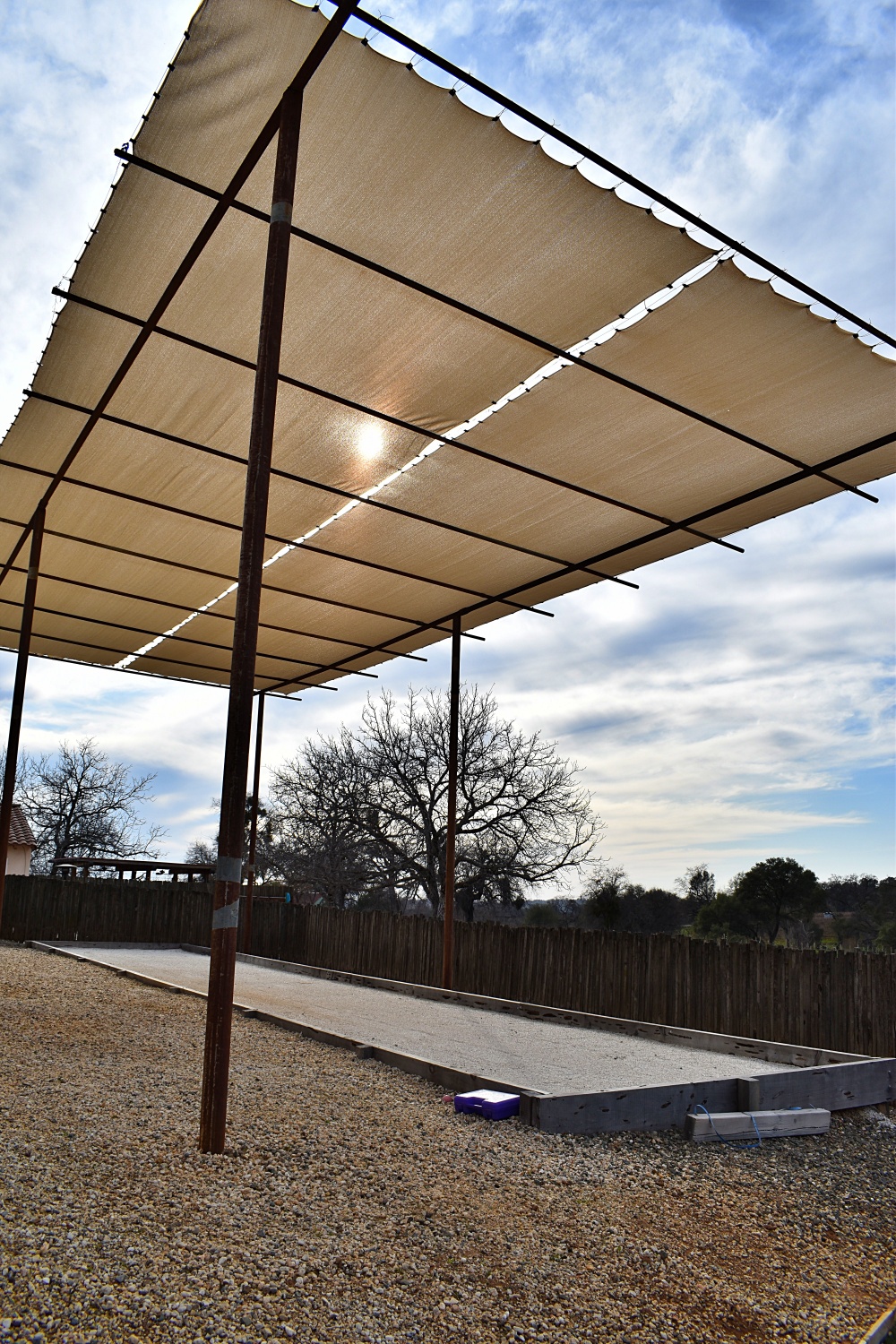 Picnic Area
Located on the right hand side of our tasting room is our main picnic area equipped with picnic tables, umbrellas for shade and aderondack chairs that also surround the outside of our tasting room overlooking the beautiful Shenandoah Valley.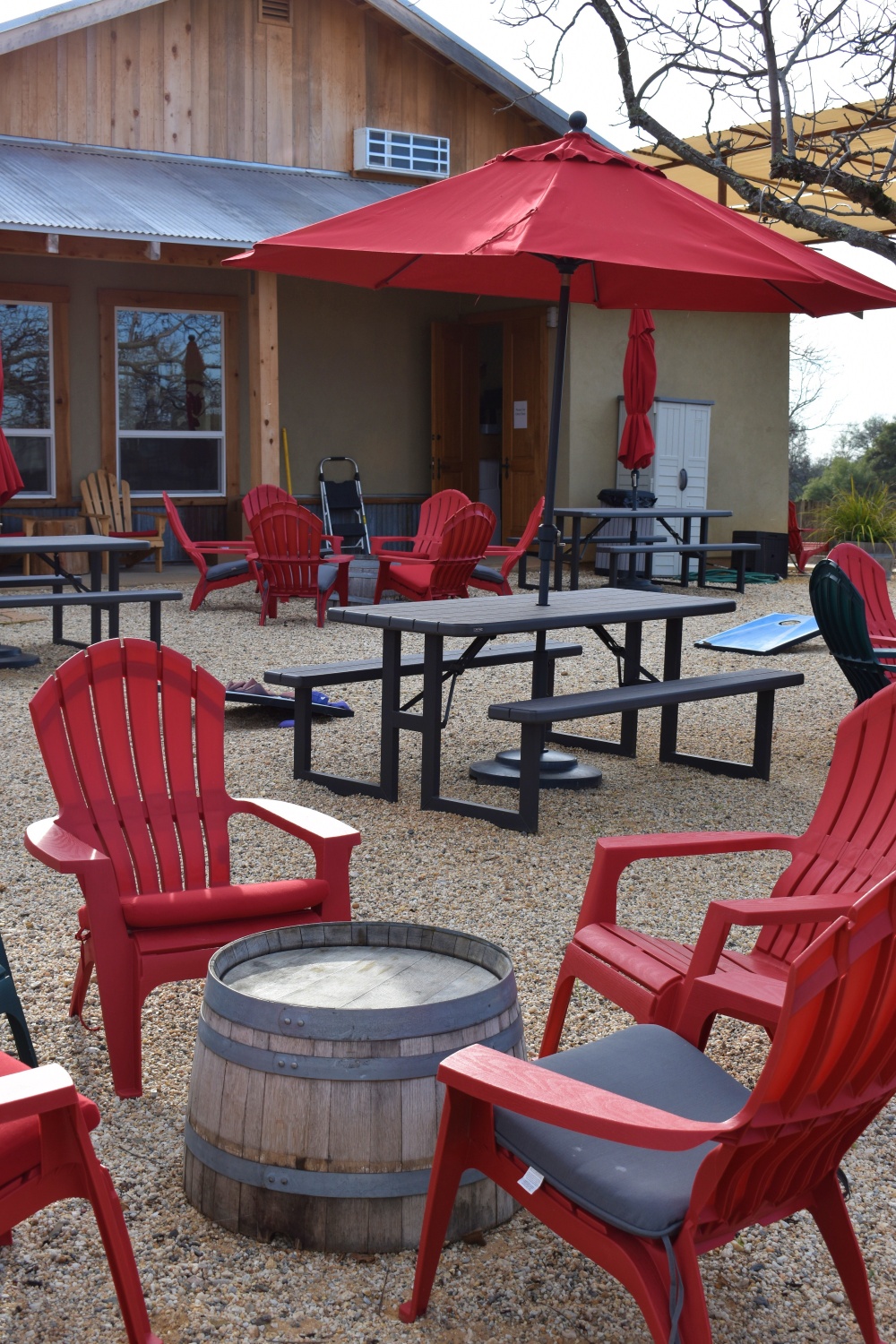 Mini Putting Green
Located on the right hand side of our tasting room along side our picnic area is our 9 hole putting green! Equipped with golf balls, putters and carrying baskets it's sure to bring even more fun to your venture or vacation to the shenandoah valley.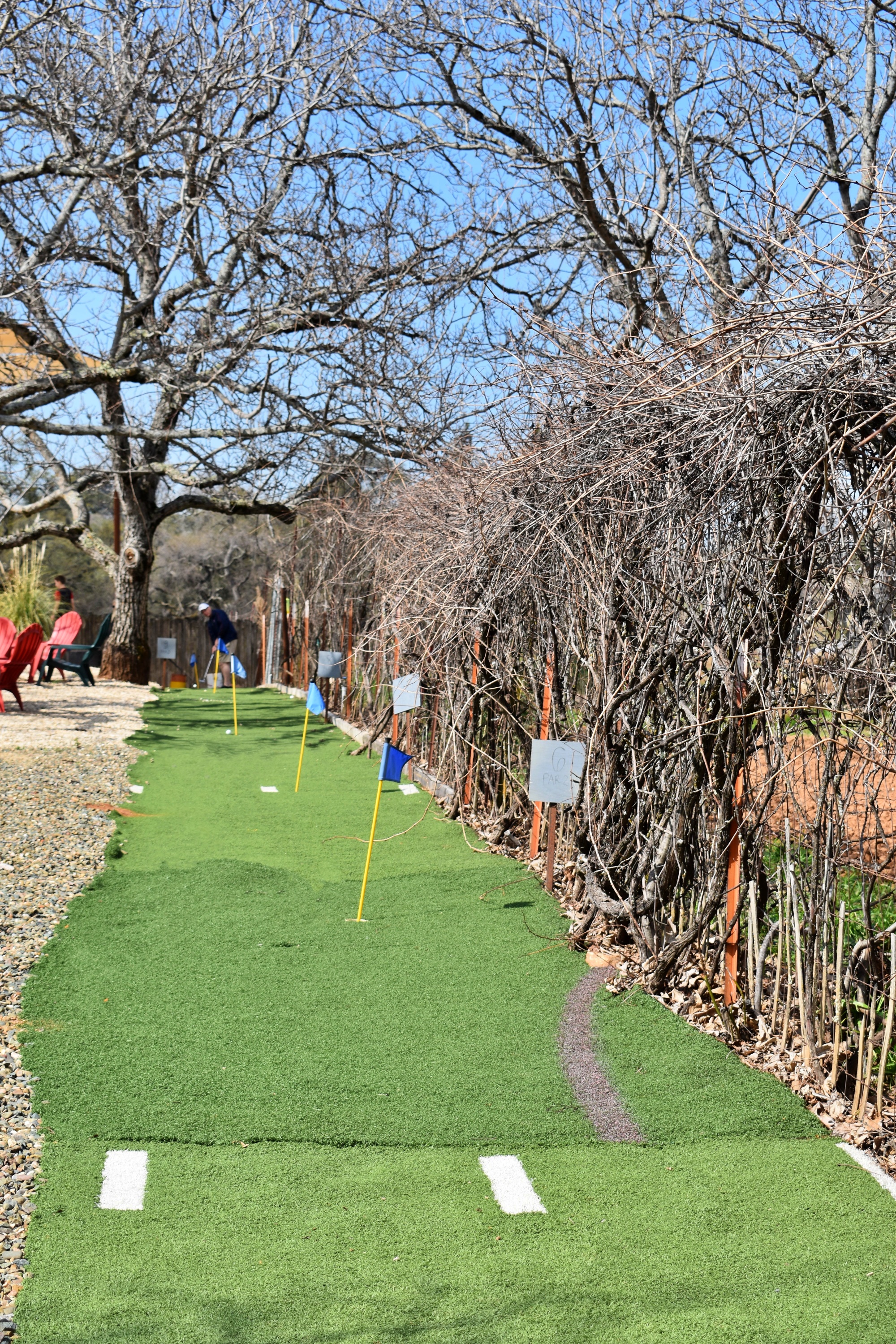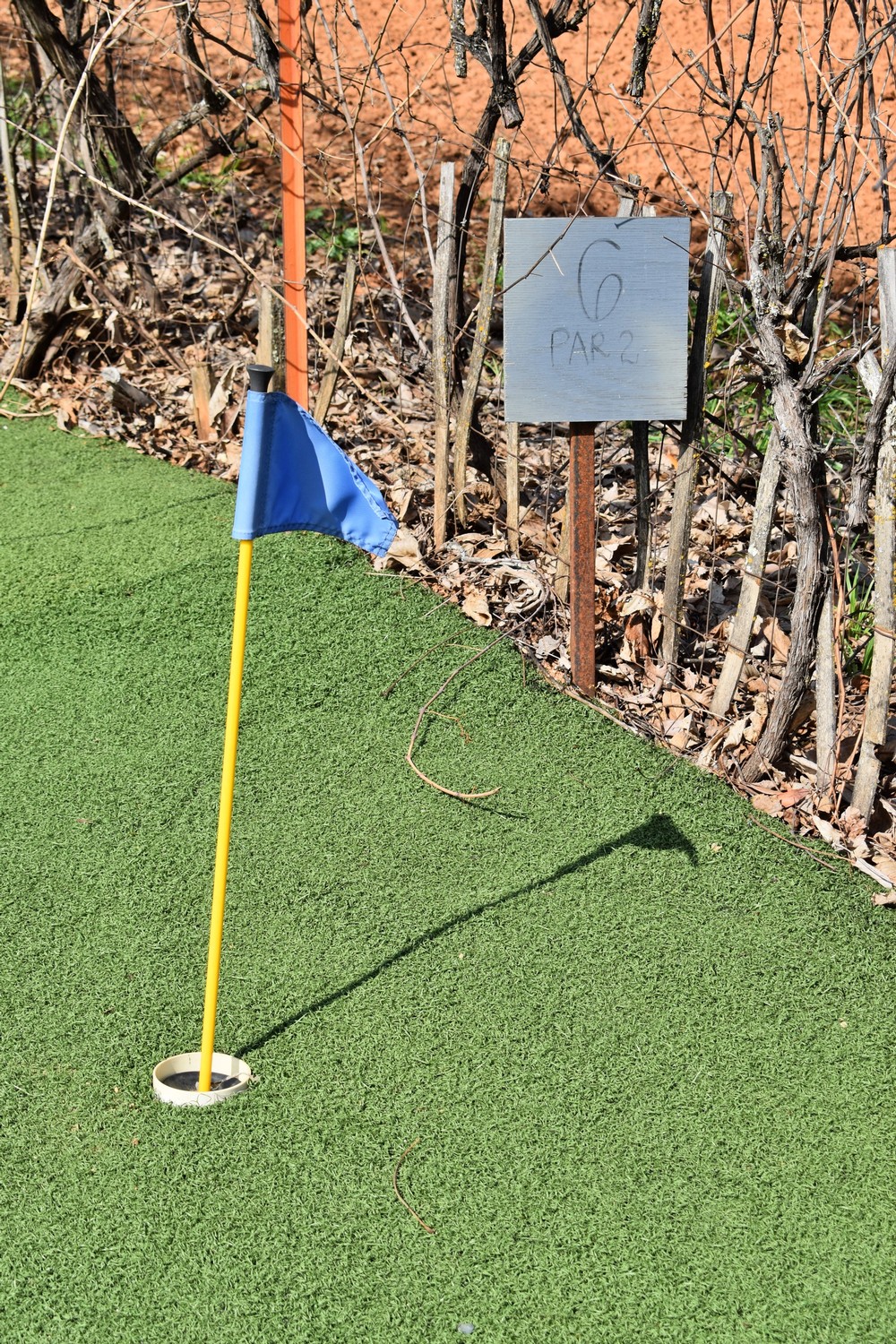 Tasting Room
Our beautiful tasting room is an amazing space composed of repurposed corrigated metal, worm wood cedar, and bark beetle pine.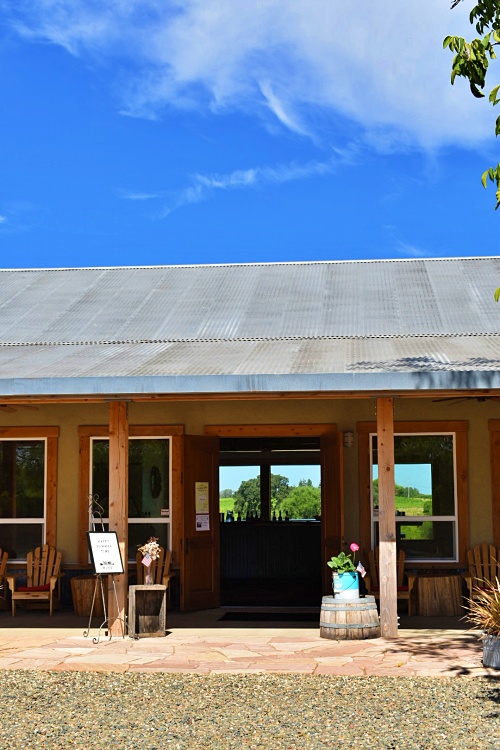 The Bar
Composed of all reclaimed materials, our bar top design is something you will want to see. From recycled rail road ties from Carnegie 1895 to locally milled wormwood red cedar from a forest fire.