Memorial Day SALE!
Friday May 22nd- Monday May 25th!
2018 Pinot Noir $23.00
2019 Rosé $16.00
2018 Chardonnay $22.00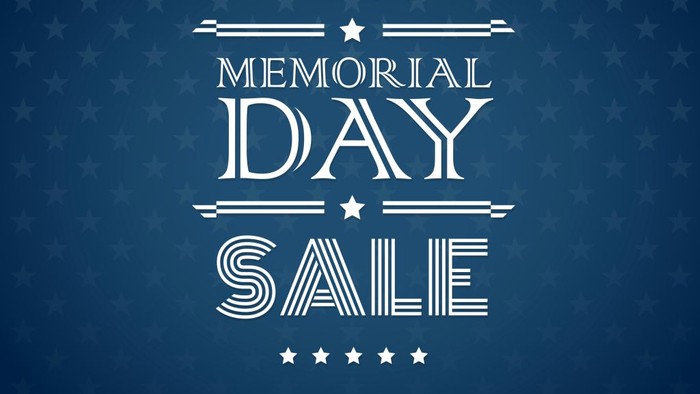 Customers enjoy an additonal 30% off of these sale prices when placing an order for pick up! You can also purchase here on pauljwines.com or call in your order to be shipped. We are offering an additional 20% off your online orders as well as free shipping with the purchase of 6 or more bottles! Cheers!
Paul J. Wines fans, friends and customers! ❤️
Help us support great local causes while enjoying your favorite Paul J. Wines! Starting today May 18th, Paul J. Wines will be donating $1.00 per bottle sold to the Amador County Community Foundation through June 15th! If you would like to help us support please visit our website pauljwines.com or give us a call at 209-304-4235 to place an order. Currently we are offering 30% all pick up orders, 20% off online orders, as well as 1 cent shipping on orders of 6 or more bottles! Thank you for your continued support and we hope everyone is staying safe and healthy out there!
For information on the Amador County Community Foundation you can visit their facebook page or website amadorcommunityfoundation.org

New releases!
2018 Chardonnay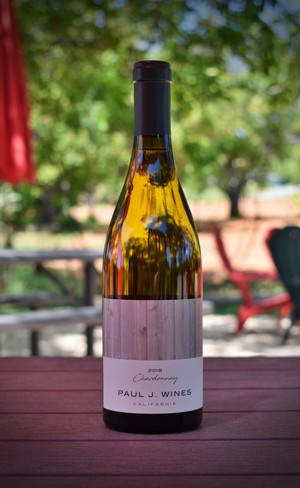 2019 Rosé
&
2019 Vermentio!

Now Open Daily!
10:30AM-5:00PM
A message to our wonderful customers regarding the recent health concerns surrounding
COVID-19

To Our Valued Paul J. Wines Members and Guests,
As of Sunday, March 15, 2020, the Governor of the State of California called for all California bars, breweries, and wineries to close for the time being to help prevent the spread of the Coronavirus (COVID-19). In an effort to protect the health and safety of our customers, staff and local communities, we are canceling all tasting appointments, tasting walk-ins and glass purchases until further notice.
However, the tasting room will remain open for bottle purchases and wine club pickups only. Please call in advance Mon-Wed to let us know you are coming to meet you for pick ups. Our open hours will remain the same onThurs-Sun only, 10:30am-5pm. In addition, we will be offering a 30% discount off all pick up bottle purchases and an online only promo of 1¢ shipping with 20% off 3 bottles or more from our website. Our staff will be available to assist via phone or email to answer questions, assist with orders, and process shipments. Contact: 209-304-4235.
We apologize for any inconvenience this may cause and appreciate your understanding and, most importantly, your support. Our number one priority remains the health and well-being of our community, valued club members, guests, and our employees. We will continue to closely monitor all updates related to COVID-19 and adapt accordingly. We're looking forward to opening for tastings again in the near future and we sincerely hope everyone and their families stay healthy and safe. Please continue to check our website and social media channels for updates.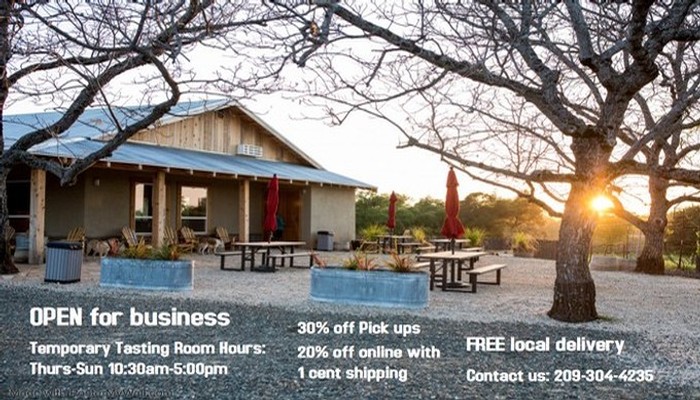 \