Update: 1/13/2020
Open for outdoor tasting!
Open for outdoor tasting and curbside pick-up!

Paul J. Wines is open 10:30-5:00 Thursday-Sunday for outdoor tasting, curbside pick-up, and phone/email orders! You are also welcome to purchase here on our online store pauljwines.com.
Thank you again for your continued support and we wish you all a safe and happy holidays.
Weekend SALE! 2/25-2/28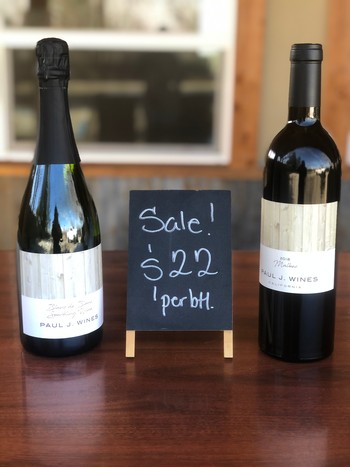 New Release Wines!
2020 Rosé
Grown locally at our family estate this Dry Rosé has notes of strawberry and cherry with a dry, crisp finish.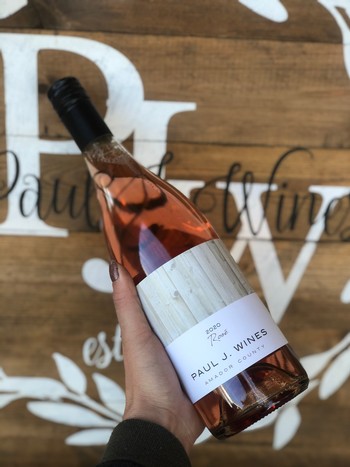 2018 Syrah
This locally grown varietal has soft fruit notes of cherry and plum with a smooth, earthy finish.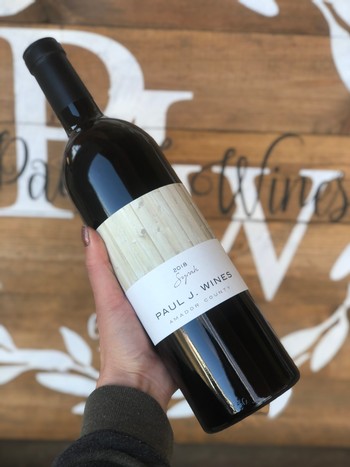 2018 Camille's Red Blend
Locally grown at our family vineyard located in Ione. This Blend is a 50/50 combo of 2 portuguese varietals, the Tinta Coa and Souza. Spicy with notes of plum and portuguese.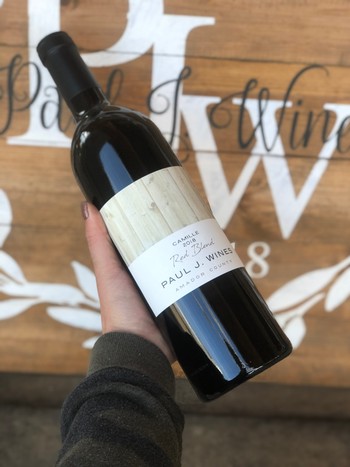 2018 Zinfandel
This old vine style of Zinfandel is locally grown locally at Fox Creek vineyard. Mildy jammy with notes of cocoa, soft tannins on the finish.